Welcome to Graphic Media Alliance
Welcome to Graphic Media Alliance (GMA)! GMA is a community of over 250 leading graphic communications companies throughout Ohio, Michigan and northern Kentucky.
It is our goal to provide programs, offer services and promote an environment that assists you to improve your company's profitability and adapt to the future. To that end, we have the combination of a terrific staff, excellent programs and the backing of over fifteen affiliated associations across the country including multiple graphic industry groups. We also offer many excellent programs and cost-saving plans to help support your business. GMA is proud to work with many of the most highly regarded technical and management associations in the industry.
Thank you for your membership and continued support of Graphic Media Alliance.
---
2022 ENCORE Leadership Conference
Monday, October 3, 2022
As part of Graphic Media Alliance's commitment to offering innovative and timely business-driven information and networking opportunities, this year's ENCORE Leadership Conference will bring fresh concepts and the latest business practices. Additionally, following the inaugural Americas Print Show held in Columbus, our lineup of new and familiar presenters will continue the conversation, providing rich content in a truly immersive experience exclusive to our members. As we continue to diversify content, our presenters will focus on critical issues ranging from marketing and sales strategy to building a positive workforce culture, impacting process improvement initiatives and retention.
View More Details on Conference and Register!
Thank you to our generous sponsors!

---
2022 Golf Tournament
Sponsored by Sterling Distribution, the 17th Annual Golf Tournament will be held again at the Delaware Golf Club in Delaware, Ohio on Tuesday, October 4, 2022.
Registration, breakfast and the practice range will be open beginning at 7:30 am with the shotgun start beginning at 9:00 am
The golf tournament will be a great opportunity to get out and enjoy networking and chatting with industry peers. Which 2022 foursome will dethrone the winners of the 2021 Printer's Cup, Chris Michel, Mike Barrett, Rick Snyder and Steve Chappelear? Get your team together now to take on the champs!
View More Details on Golf and Register Your Foursome!
Thank you to our generous sponsors!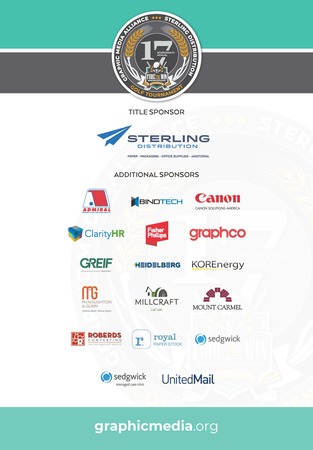 ---
Print Excellence Awards - Call for Entries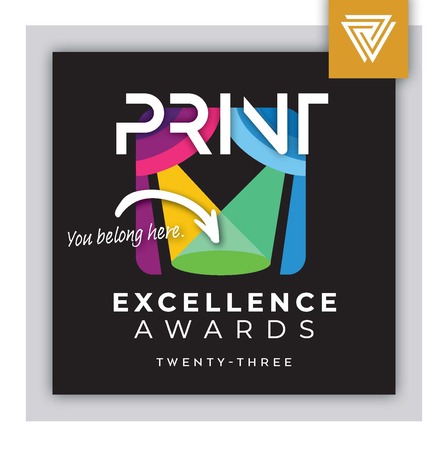 The 2023 PEA competition officially kicked off on September 1, 2022! We're happy to accept entries and will even pick them up for you. Just let us know that you have entries ready, and we'll take care of the rest.
Read more and get the Call for Entries form.
---
FOREtheWIN!
GMA's first ever FOREtheWIN Workforce Development Challenge was a huge success! We had 20 students from 10 different schools across Michigan in attendance. These schools included: Brighton High School, Ferris State University, Jackson Area Career Center, Michigan State University, Oakland Schools Technical Campus-NW, Oakland Schools Technical Campus -SE, Oakland Schools Technical Campus -SW, Saline High School, Walled Lake Northern High School and Western Michigan University.
The students were all eager to meet current print professionals and they had great conversations about the industry. It was great to see their faces light up as they talked about future opportunities and what they have learned so far in their programs.
We had six member companies send representatives to connect with the students. These member companies were: ArborOakland Group, Handy Bindery, McNaughton & Gunn, Print Bind Ship (formerly Mel Printing), ULitho and Wolverine Solutions Group.
It was wonderful to have a variety of companies who offer different services within the print industry. This gave students an opportunity to see the different facets of the industry and learn about different opportunities. All of our representatives were excited to have meaningful conversations about their companies, what they do and what they are looking for in future employees.
Several companies brought in samples of what they produce, and the students were thrilled to have a chance to touch and engage with the various products in real-time.
Joe Carte with Specialty Print Communications, who was an event sponsor, welcomed the students to the event and told them about his history in the industry and what opportunities await them.
Congratulations to the winning group, the students!
Check out pictures from the event!
Thank you again to all of our sponsors! This event could not have been successful without your continued support of GMA and the future of the industry!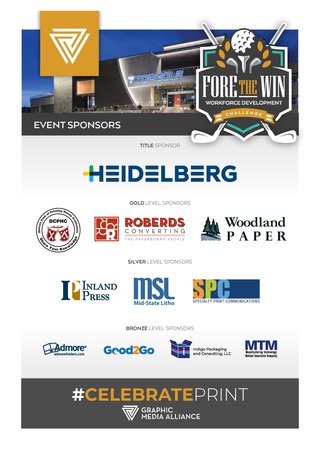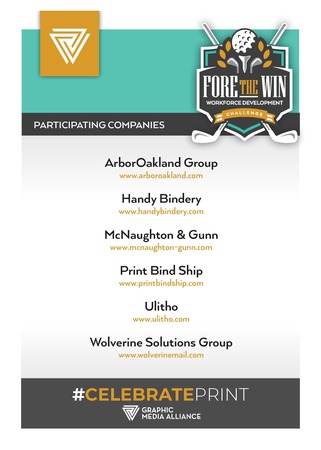 ---
Membership
Networking, education, insurance and buying programs are all common reasons for joining an industry's association, but like any business decision, becoming a member of Graphic Media Alliance should be evaluated based on each company's assessment of its potential Return On Investment (ROI) for its dues dollar. Of course, every membership needs to take into consideration intangible benefits including networking opportunities, fellowship with other graphic communications firms and having a trusted confidant at the Association's office to discuss business issues.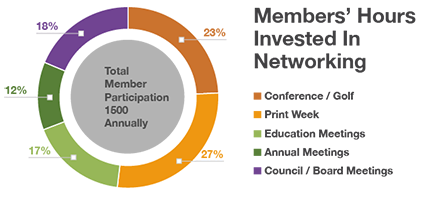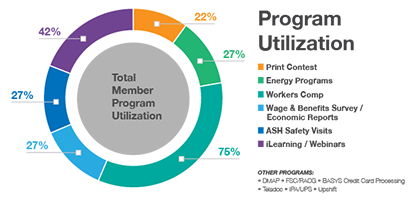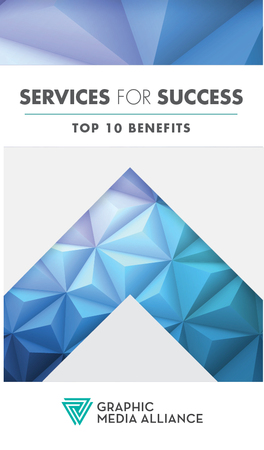 Download the full brochures:
Meetings & Events
←
October 2022
→
S
M
T
W
T
F
S
1
2
3

Quest Conference Center, Columbus, OH

October 3, 2022

4

Delaware Golf Club

October 4, 2022

5
6
7
8
9
10
11
12
13
14
15
16
17
18
19
20
21
22
23
24
25
26
27
28
29
30
31
Latest News
09/27/2022
Did you know that many companies do not report near misses and, as a result, an injury occurred? Many times, near misses may go unreported for several reasons, such as no company policy or not encouraging it. But reporting near misses allows organizations the opportunity to identify hazards or weaknesses and address them before an injury occurs.
---
09/27/2022
Association partner, KOREnergy, would like to remind members that there will be a one-hour electric reduction test taking place for Ohio participants today, Thursday, September 29, from 4:00-5:00 pm.
---
09/27/2022
Who doesn't love a day on the links and an opportunity to build connections? Do you have what it takes to take home the coveted Printers Cup Trophy? Join us on October 4th at Delaware Golf Club for our 17th Annual Sterling Distribution Golf Tournament.