Welcome to Graphic Media Alliance
Welcome to Graphic Media Alliance (GMA)! GMA is a community of over 250 leading graphic communications companies throughout Ohio, Michigan and northern Kentucky.
It is our goal to provide programs, offer services and promote an environment that assists you to improve your company's profitability and adapt to the future. To that end, we have the combination of a terrific staff, excellent programs and the backing of over fifteen affiliated associations across the country including multiple graphic industry groups. We also offer many excellent programs and cost-saving plans to help support your business. GMA is proud to work with many of the most highly regarded technical and management associations in the industry.
Thank you for your membership and continued support of Graphic Media Alliance.
---
2023 Print Week Events
Southern
What a great kick off to our Print Week celebrations! Thank you to everyone who joined us on March 2 at our Southern Region Print Week Reception. It was great to see everyone and celebrate all of our winners including this year's Printer of the Year, Kevin Murray, and the Maxwell Award Winner, Graphic Village.
Central
What a great second week of celebrating print in the Central region on March 9! Thank you to everyone who attended and sponsored this event. We were thrilled to have such a large turnout of students, along with their teachers and parents. It is always great to see the industry growing and thriving with everyone supporting the next generation of print. Congratulations to Chuck Gherman on his well-deserved honor of receiving the Franklinton Award.
Northern
Another incredible evening of celebrating PRINT! Thank you to everyone who joined us in downtown Cleveland last night to celebrate the best of the Northern Region and, as always, to all of our sponsors who have helped make this event a success. Congratulations once again to Travis Mlakar, who joined a long list of esteemed members in the Hall of Distinction. We were so glad to see students last night accept their awards and make meaningful connections with future employers.
Michigan
Our Michigan event was a great conclusion to an awesome month of Print Excellence Awards receptions! Thank you to all of our members, sponsors and students who came out to celebrate PRINT with us. We hope that everyone enjoyed seeing industry friends while celebrating the Michigan PEA winners, and that you also enjoyed learning about what Platinum Sponsor Landa can do for your business.
Check out all of the photos from the events!
---
Membership
Networking, education, insurance and buying programs are all common reasons for joining an industry's association, but like any business decision, becoming a member of Graphic Media Alliance should be evaluated based on each company's assessment of its potential Return On Investment (ROI) for its dues dollar. Of course, every membership needs to take into consideration intangible benefits including networking opportunities, fellowship with other graphic communications firms and having a trusted confidant at the Association's office to discuss business issues.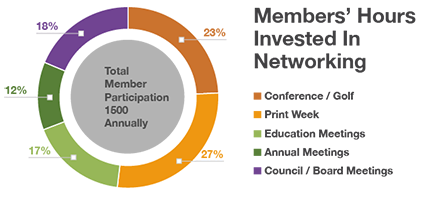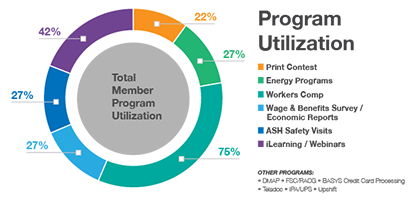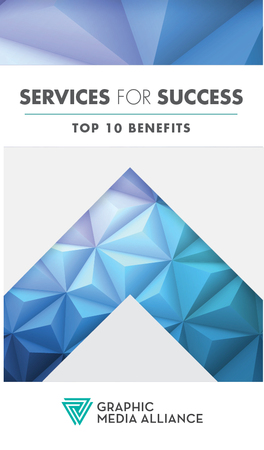 Download the full brochures:
Meetings & Events
←
March 2023
→
S
M
T
W
T
F
S
1
2

March 2, 2023




6:00PM - 9:00PM

3
4
5
6
7
8
9

March 9, 2023




6:00PM - 9:00PM

10
11
12
13
14
15
16

March 16, 2023




6:00PM - 9:00PM

17
18
19
20
21
22
23

March 23, 2023




6:00PM - 9:00PM

24
25
26
27
28
29
30
31
Latest News
03/28/2023
This webinar will talk about how telematics helps protect you, your employees, and your business.
---
03/28/2023
Fisher Phillips has looked at the most significant workplace law developments over the past month and how they impact manufacturers.
---
03/28/2023
Join GMA for a refreshing cup of coffee or tea on April 12 while we discuss the latest happenings in the industry in a fun and casual atmosphere.