Buying Power
True to our Mission Statement, the Printing Industries of Ohio • N.Kentucky brings our members programs and services to improve profitability. Following is a list of our Buying Power Programs & Partners and a few other services that can help your bottom line.
Click on the company's name or topic for complete information on the program.
If you have any questions about any of our programs or services, please call your Business Development Director at (888) 576-1971!

Save 15% instantly on all Adobe software, books and training products. Join the Adobe Solutions Network (ASN).

Apple and Printing Industries of America bring the membership a special program. Members qualify for preferred pricing on the latest Apple products and accessories. Program benefits include: Exclusive promotions and complimentary shipping on all orders over $50.00.

Founded to fill the growing need for professional Safety and Health Management Services for companies of all sizes. ASH provides free safety evaluations for Association members.

BB Direct offers members data hygiene services at a discounted rate, including NCOA Link Process - 18 Month, NCOA Link Process - 48 Month, and Delivery Sequence File Processing. The program also offers discounts to the Dun & Bradstreet database to acquire mailing lists both online or off.

Assess prospective employees and current employees on their suitability for a particular job with the Caliper profile, an in-depth personality assessment.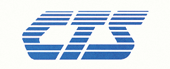 Members receive a discount on all of their textile needs, including garments, dust control, wet mops, restroom products, aprons and executive wear.

Members receive a 20% discount on collection services.

Members save of up to 15% on ground shipping, up to 26% on FedEx® Express and international shipping and up to 64% on Less-Than-Truckload freight!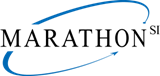 A premier credit card processor (merchant services provider) located in Mission, Kansas. Their core competency is to provide their Business to Business merchants with innovative processing solutions that will reduce the overall fees and time associated with accepting credit cards.

Through a partnership with UPS, Association members can save up to 16% on Domestic Grount to 30% off UPS Express air and international shipments. That's a significant savings over several other competitors published rates!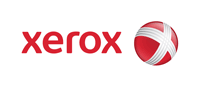 Members receive preferred pricing on the sale or lease of a range of Xerox products. This covers new purchases, plus it allows for trade-in credit and affordable leasing terms.
←
April 2014
→
S
M
T
W
T
F
S
1
2
3
4
5
6
7
8
9
10
11
12
13
14
15
16
17
18
19
20
21
22
23

Human Resources Update + Dos and Don'ts of Interviewing!

24
25
26
27
28
29
30
April 23, 2014

2:00-3:00PM
Human Resources Update + Dos and Don'ts of Interviewing!
---
May 13, 2014

11:00AM-1:00PM
Location: Fisher & Phillips
---
May 14, 2014

11:00AM-1:00PM
Location: Careworks
---
May 15, 2014

11:00AM-1:00PM
Location: Cornerstone
---
May 21, 2014

10:00AM
View all »