Complete Story

04/18/2012
Roger Chamberlain Named 2012 Xplorer of the Year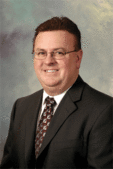 Congratulations to Roger Chamberlain, secretary and manager, Administrative Services — Printing, Mail Center, Supply at Cincinnati Insurance Company, in being named the 2012 Xplorer of the Year. Presented by Xplor International, the worldwide electronic document systems association, the Xplorer of the Year Award is one of the association's most prestigious recognitions. It honors an individual's outstanding service to the association, dedication to the Xplor mission and notable achievements promoting the interest of the electronic document systems industry. Only current members of Xplor International, who are not on the Association Board of Directors, are eligible.
Roger, a member since 2000, has served the association as chapter/region treasurer, secretary, vice president and president. A frequent speaker at industry conferences, Roger is known for his willingness to share information and his advocacy not only for the association but the industry in general.
"Roger exemplifies the spirit of Xplor," says Mark Bonacorso, Xplor International's chairperson, "He energy and enthusiasm for the industry is contagious and it's is my pleasure to recognize him accordingly.
Roger is a staunch supporter of the Printing Industries of Ohio • N.Kentucky as well, serving as a member of the Board of Directors and Chair of the Southern Advisory Council. He volunteers at many Association events and has graciously printed a copy of The Communicator each year for the past few years.
Roger received his award during the award ceremony and luncheon, held March 29th at Xplor's Annual Conference and Vendor Forum.
— A portion of this report was reprinted with permission from WhatTheyThink.com