Complete Story

09/06/2019
20th Annual Print Excellence Awards Grand Ceremony Featuring Jim Tressel
Join us during our Print Excellence Awards Grand Ceremony for a special guest presentation from Youngstown State President Jim Tressel. President Tressel will be presenting Macte Virtute, which in Latin means "Increase Excellence." The world is shrinking. Competition is stiffer. There's a paradigm shift across all levels of the education landscape. We must respond decisively. It's imperative that – as institutions and individuals – we set our goals high an increase excellence in everything we do.
In addition to what is sure to be an outstanding presentation, join us to celebrate the best of the best printing in Ohio and Northern Kentucky. This gala event is the culmination of our regional awards ceremonies and will bring together the winners of those events to recognize the best in each category and ultimately the Best of Show in each of the four divisions. You'll also see the Judge's and Rising Star Awards presented. Bring your artistic eye with you as you'll have the opportunity to choose this year's Grand Ceremony People's Choice Award
The Print Excellence Awards Grand Ceremony will be on September 16, 2019 from 6:00 – 9:00 pm. President Tressel will be presenting Macte Virtute around 7:00 pm during the ceremony.
---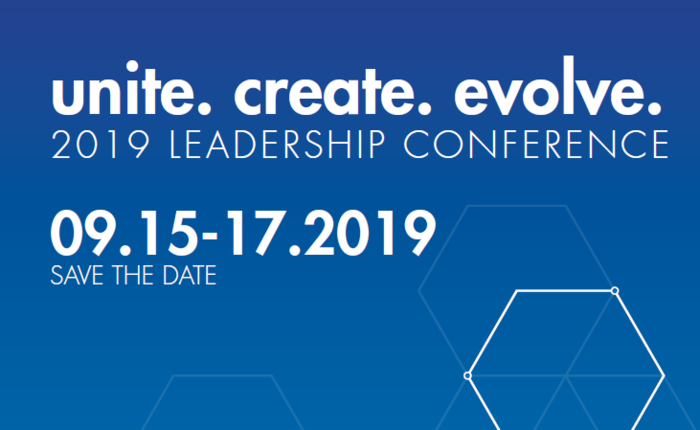 Conference: September 15-16, Quest Business Center, Columbus (Polaris)
Casino Night: Sunday, September 15th, 6:15 pm
Grand Ceremony: Monday, September 16th, 6:00 pm
Golf Tournament: September 17th, NorthStar Golf Club, Sunbury
We strive to keep our conference relevant to the industry and directly impactful to Association members. Based on feedback we have received, this year we are bringing presenters and topics that will provide members with insight on the Industrial Internet of Things, the state of the industry, a Millennial perspective, design WOW, legislative updates and more. Featured speakers will include Andrew Paparozzi with SGIA, Trish Witkowski from Foldfactory, and returning after great feedback for a second year, Deborah Corn with Print Media Centr. Plan now to join us at the conference and take advantage of these completely business-related, networking (and fun) events!
>> CLICK HERE! << to Register Online!
Click here to read more about the 2019 Leadership Conference and find hotel information.
←
February 2020
→
S
M
T
W
T
F
S
1
2
3
4
5
6

February 6, 2020




6:00-9:00PM

7
8
9
10
11

Allied Printing, 810 Rosewood St., Ferndale, MI 48220

February 11, 2020




5:30-8:00PM

12
13

Admiral Products 4101 West 150th Street, Cleveland, OH 44135

February 13, 2020




10:00AM-12:00PM

14
15
16
17
18

88 Dorchester Square, Westerville, OH

February 18, 2020




10:00-11:00AM

19
20

88 Dorchester Square, Westerville, OH

February 20, 2020




10:00AM-12:00PM

21
22
23
24
25
26
27

Cornerstone, 2101 Florence Ave. Cincinnati OH 45206

February 27, 2020




7:30-9:30AM

28
29
February 27, 2020
7:30-9:30AM
Cornerstone, 2101 Florence Ave. Cincinnati OH 45206
---
March 19, 2020
10:00AM-1:00PM
View all »