Complete Story

08/07/2019
Leadership Conference Update: State of the Industry and Creating Opportunity
The State of the Industry and the economic future of the printing industry is a crucial topic to delve into, as it affects members, suppliers, customers, and the overall printing landscape. Andrew Paparozzi does an excellent job of analyzing trends that define the industry. His articles feature various business conditions and insight from company owners for real-life conditions facing the industry. We are looking forward to hearing his presentation in person and learning about the trends and conditions to watch for in the coming year, and how to take what's ahead and create opportunities.
Monday, September 16th, 9:30 – 10:45 am: The State of the Printing Industry
Andrew's first session will investigate the commercial printing industry's performance and prospects. Topics presented will include print's business climate, expectations for sales and profitability, industry convergence (printers expanding beyond their core segments), diversification beyond print, and how printers are approaching three trends that are redefining communication: personalization, integration, and interactive/mobile.
Monday, September 16th, 3:15 – 4:30 pm: Creating Opportunity
Andrew's second session will cover how printing company leaders can make what's happening and what's ahead an opportunity rather than a threat. Actions discussed will include amplifying the voice of the customer; deciding what is and isn't an opportunity given a company's resources, capabilities, and circumstances; defining competitive advantage; and building employer brand.
For a preview of his presentation, here's an article he wrote for Printing Impressions about business conditions leading to success in 2019.
---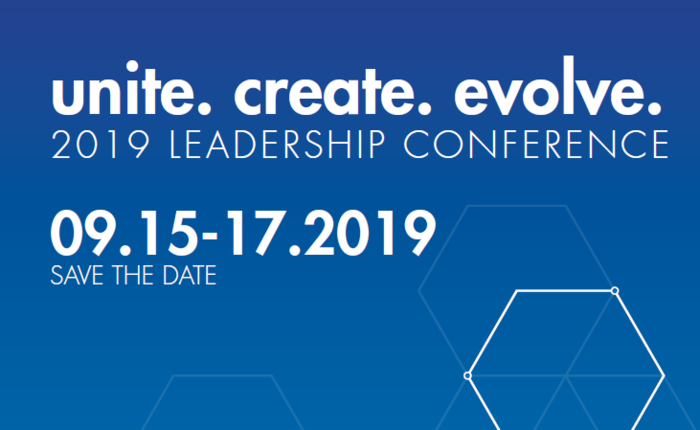 Conference: September 15-16, Quest Business Center, Columbus (Polaris)
Casino Night: Sunday, September 15th, 6:15 pm
Grand Ceremony: Monday, September 16th, 6:00 pm
Golf Tournament: September 17th, NorthStar Golf Club, Sunbury
We strive to keep our conference relevant to the industry and directly impactful to Association members. Based on feedback we have received, this year we are bringing presenters and topics that will provide members with insight on the Industrial Internet of Things, the state of the industry, a Millennial perspective, design WOW, legislative updates and more. Featured speakers will include Andrew Paparozzi with SGIA, Trish Witkowski from Foldfactory, and returning after great feedback for a second year, Deborah Corn with Print Media Centr. Plan now to join us at the conference and take advantage of these completely business-related, networking (and fun) events!
>> CLICK HERE! << to Register Online!
Click here to read more about the 2019 Leadership Conference and find hotel information.
←
December 2019
→
S
M
T
W
T
F
S
1
2
3
4
5
6
7
8
9
10
11
12
13
14
15
16
17
18
19
20
21
22
23
24
25
26
27
28
29
30
31
January 21, 2020
5:30-7:30PM
---
January 23, 2020
6:00-9:00PM
---
January 30, 2020
6:00PM
---
February 6, 2020
6:00-9:00PM
---
February 11, 2020
5:00PM
Allied Printing, 810 Rosewood St., Ferndale, MI 48220
View all »