Complete Story

11/09/2017
Next Week's Annual Council Meetings: Don't Miss Them!
Here is the latest "Safety Photo of the Week" from Gary Jones:
One of our listserv participants shared the photo below with me. It has been sanitized to protect the identity of the person that is clearly testing her fate!
I can think of many other and much safer areas to take a cigarette break!
Gary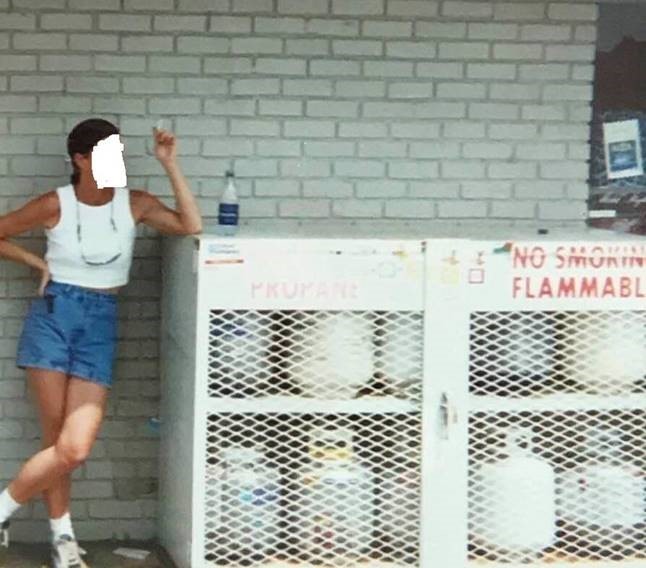 Here's a step in the right direction to make sure your safety measures are effective and in compliance with OSHA regulations.
Gary's annual update is coming soon! Join him as he reviews The Trump Effect and the Impact of the Deregulatory Agenda on EPA and OSHA.
Every printer needs an annual refresher course on avoiding OSHA fines and penalties. Plan now to hear Gary Jones, PIA's Assistant Vice President of EHS Affairs, bring you up-to-date at one of our regional fall meetings, November 14th through 16th.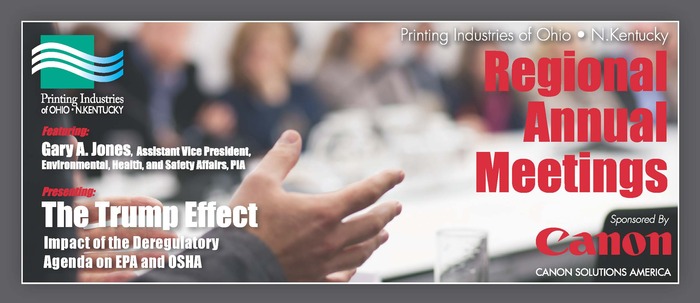 Our fall meetings are presented by Canon Solutions America.
Lunch will be served, and a brief business meeting will follow during which new Regional Council Officers and Members will be elected. We will also introduce and welcome our new PIEF scholarship recipients.
It's time to register now!
Program:
11:00 a.m. Registration
11:30 a.m. Speaker - Gary A. Jones
12:00 p.m. Lunch
The regional annual meetings are open to all Printing Industries of Ohio • N.Kentucky members and guests. The meeting will also serve as the fourth quarter meeting of each regional council and new officers and members will be elected.
Our guest speaker, Gary A. Jones, PIA, represents the industry at the federal, state and local levels working with agencies on regulatory matters impacting the printing operations.
Cost (includes lunch):
$50.00 per person
$85.00 for two registrants from the same company
$95.00 for non-member registrants
For more information, please contact your BDD or call the Association at 888-576-1971.
---
The 2017 Northern Annual Meeting will be held Tuesday, November 14th from 11am - 1pm at the Holiday Inn in Independence. Click here to register.
The 2017 Central Annual Meeting will be held Wednesday, November 15th, from 11am - 1pm at the Embassy Suites in Columbus. Click here to register.
The 2017 Southern Annual Meeting will be held Thursday, November 16th, from 11am - 1pm at the Embassy Suites Hotel in Blue Ash. Click here to register.
←
December 2018
→
S
M
T
W
T
F
S
1
2
3
4
5
6
7
8
9
10
11
12
13
14
15
16
17
18
19
20
21
22
23
24
25
26
27
28
29
30
31
January 22, 2019
5:30-7:30PM
---
January 24, 2019
6:00-9:00PM
---
January 31, 2019
6:00PM
---
February 7, 2019
6:00-9:00PM
View all »