10/09/2019
Excellence in Printing
For just $35 per entry you can enter the 2020 Print Excellence Awards. Members who have not participated in the Print Contest previously will receive their first entry free! Every year, out-of-state expert judges are brought in to review the entries and determine if they are worthy of a Bronze, Silver, Gold or even a Best of Region award at the regional level. These awards are presented in January and February at our Printing Week Celebrations.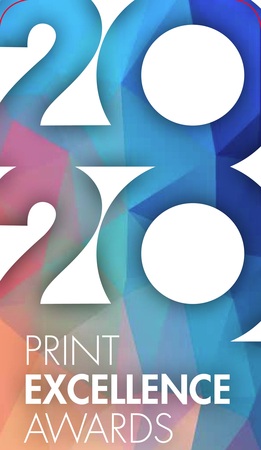 There are 36 separate categories of entries, some of which have significant sub-specialties. Do you do gorgeous posters? Specialty finishing? Are you the master of environmentally sound materials? There is a category for you!
Reward those hardworking employees by showing them you value their work by entering it to be judged against the best work of your competitors.
It's great self-marketing. Which, by the way, is a category in the print contest! Show the judges how you advertise your own work.
Best of Category winners receive a free entry into the PIA's Premier Print Awards.
It's time to gather those great printed pieces and send them in! We will gladly pick up and store your entries as soon as you have them identified for the contest.
Entries are due by Friday, November 1st, 2019.
Read more about the 2020 Print Excellence Awards.
The new 2020 fill-in form is now available!
2020 PEA Call for Entries - Fill-in-Form Editable Version of the Entry Form
2020 PEA Category Descriptions